EC Council Certification
EC Council, also known as the International Council of Electronic Commerce Consultants is a professional body providing certifications to individuals in various e-business and information security skills. The EC Council validates the necessary skills and knowledge of information security professionals, required in a specialized information security domain. Doing this helps them avert a cyber conflict to rise.

Why choose EC Council?
The EC Council offers the opportunity to reach full potential and the chance to train to become the technology leaders. Here, individuals get to learn to embrace the challenging position of Information Security and Information Assurance Specialists in International organizations worldwide. Some of the primary reasons to choose EC Council includes -

Worldwide recognition

Career progression
Network With A Wide Range of Professional
Gain a world-class experience
Transfer Credits From Your Degree To Certification
Market Demand for Vendor Certification
Demand for cybersecurity professionals is expected to be very high in the market, as the organization will constantly demand these analysts to create innovative solutions to prevent hackers from stealing critical information or accessing unsecured networks. In such a scenario where the organization is fighting a never-ending battle against cyber attackers, the demand for cybersecurity professionals is generously going to stay as it is for several years to come.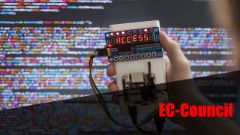 Practice for EC Council Certified Network Defence Architect (CNDA) exam with our latest online practice tests, 600+ unique practice test questions to prepare from.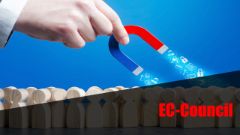 3 new sets of practice tests launched on Certified Threat Intelligence Analyst (CTIA) to prepare for the EC Council Exam.