Blockchain council Certifications
The Blockchain Council is an influential group of experts and practitioners who are ministering the Blockchain research, development, products and knowledge. Blockchain council facilitates an environment and lift awareness among enterprises associations, developers, and community by educating them in the Blockchain space.



Career in BlockChain
Blockchain certifications are specifically designed for candidates who desire to make a career in the Blockchain domain. These Blockchain certifications deliver the necessary in-depth knowledge of the core concepts of Blockchain. This further leads to be the gateway to a lucrative career in the same. There primarily focuses on various specializations in Blockchain. These include-

Corda,
Hyperledger
Smart Contracts
Quorum
Blockchain applications
Importance of Blockchain Certification
Blockchain Council verifies candidates in the Blockchain discipline of Distributed Ledger Technology from a vendor-neutral viewpoint. The Blockchain technology is much more than technology as it is budding rapidly and has a vast scope in the next coming years. Other than that, here are some of the benefits, a candidate will enjoy-
Get hired easily
In-depth understanding of Blockchain
Implementing Blockchain on business applications
Blockchain and its use cases
Lifetime access to the training videos
Certified individuals name will be published on the website
Assistance will be provided throughout the training program
Market Demand for Blockchain Council Certifications
Today, with every industry adopting blockchain technology, the present time can be denoted as 'blockchain era'. Resulting in pioneering the next wave of technology innovations. Since Blockchain is as a technology has already caught the attention of everyone across the globe hence, Blockchain Certifications have a huge demand in the market. Not to mention, getting certified in Blockchain domain is the golden opportunity one can go for. According to recent studies, the demand for Blockchain developers in increasing without a pause as there is a need for high-quality talent.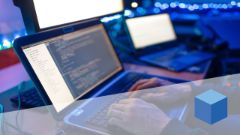 More than 150+ latest unique practice questions available on Certified Blockchain Architect™. The practice exams gives you the feelling of real exam.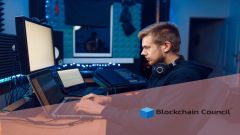 Paas your next Certified Hyperledger Developer™ exam with our latest practice questions with detailed explanations.