Undoubtedly, DevOps is the in-demand professional to begin your career with. Since the implementation of DevOps culture isn't slowing down anytime soon. So, if you're wondering how can you become a DevOps engineer? What does a DevOps engineer do? Certainly, Microsoft AZ-400 exam is a good option, to begin with.
If you are an Ops person and would like to explore what DevOps is all about, then AZ-400 exam is "the door" to unlock.
In the same vein, we're going to provide you with all the details regarding the AZ-400 exam. Also, a preparation guide to follow, making it a cakewalk to qualify for the AZ-400 Microsoft Azure DevOps Solutions exam.
Microsoft AZ-400: An Overview
The Microsoft AZ-400 exam measures candidates ability to design a DevOps strategy. Further, candidate will be able to implement the following :
First of all, DevOps development processes
Secondly, dependency management
Subsequently, application infrastructure
Also, continuous integration, delivery, and feedback.
Now, remember, candidates, appearing for the exam are DevOps professionals who fuse people, processes, and technologies to continuously deliver valuable products and services that meet end-user needs and business objectives. Moreover, DevOps professionals are able to streamline delivery. Further, this is done by optimizing practices, enhancing communications and collaboration, and creating automation.

Additionally, they design and execute strategies for application code and infrastructure. And, further leads to continuous integration, testing, delivery, monitoring, and feedback.
Audience Profile
Whenever you wish to appear for certification, make sure you view the target audience here. This way, you'll be doubly sure, if you're the ideal candidate or not. So, here is the list of all the candidates who are eligible for the Microsoft AZ-400 exam.
To begin with, candidates for this exam must have subject matter expertise working with people, processes, and technologies to continuously deliver business values
Secondly, this is a great fit for the candidates who are responsible for the role of designing and implementing strategies for collaboration, code, infrastructure, source control, security, compliance, continuous integration, testing, delivery, monitoring, and feedback.
Subsequently, one must be familiar with both Azure administration and development and must be expert in at least one of these areas.
Basic Details
These details may look basic, but play an important key role in your preparation. These will prep you regarding the exam pattern. So, the exam comprises 40-60 questions. However, the format of the AZ-400 exam questions can be of type multiple choice/ multiple response questions. To complete the exam, one has to finish within the time limit of 150 minutes. Additionally, the exam is available in four languages. These include:
English,
Japanese,
Chinese (Simplified),
Korean
As for the exam registration fee, the AZ-400 cost is USD 165 plus the additional taxes. Since the examination fee varies from country to country. Hence, we recommend you to first enquire properly regarding the same.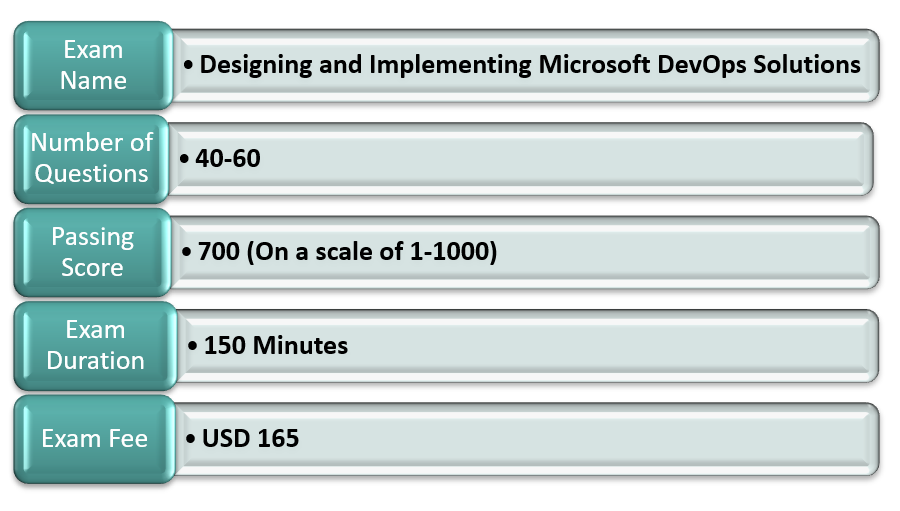 At last, you have understood about the skills required and details of exam pattern. Now, you're only left with course outline, also known as skills measured.
AZ-400 Course Outline aka Skills measured
Finally, we have arrived at the module list. This is by far the most important aspect of the exam. Since the exam questions will comprise from this module list. Hence we suggest understanding each and every module in depth. Success will be yours if your foundation is stronger. So, don't skip this section, no matter what.
AZ-400 Exam updates in the course outline as on July 13, 2022.
1. Configure processes and communications (10—15%)
Configure activity traceability and flow of work
Configure collaboration and communication
2. Design and implement source control (15—20%)
Design and implement a source control strategy
Design and implement an authentication strategy (Microsoft Documentation: Design authentication and credential strategies)
Design a strategy for managing large files, including Git LFS and git-fat
Design a strategy for scaling and optimizing a Git repository, including Scalar and crossrepository sharing (Microsoft Documentation: Git limits)
Implement workflow hooks (Microsoft Documentation: Webhooks)
Plan and implement branching strategies for the source code
Configure and manage repositories
3. Design and implement build and release pipelines (40—45%)
Design and implement pipeline automation
Design and implement a package management strategy
Design and implement pipelines
Select a deployment automation solution, including GitHub Actions and Azure Pipelines (Microsoft Documentation: Deploy to App Service using GitHub Actions)
Design and implement an agent infrastructure, including cost, tool selection, licenses, connectivity, and maintainability
Develop and implement pipeline trigger rules (Microsoft Documentation: Trigger one pipeline after another)
Develop pipelines, including classic and YAML (Microsoft Documentation: Create your first pipeline)
Design and implement a strategy for job execution order, including parallelism and multi-stage (Microsoft Documentation: Task Parallel Library (TPL), jobs.job.strategy definition)
Develop complex pipeline scenarios, such as containerized agents and hybrid (Microsoft Documentation: Define container jobs (YAML))
Configure and manage self-hosted agents, including virtual machine (VM) templates and containerization (Microsoft Documentation: Run a self-hosted agent in Docker)
Create reusable pipeline elements, including YAML templates, task groups, variables, and variable groups (Microsoft Documentation: Define variables)
Design and implement checks and approvals by using YAML environments (Microsoft Documentation: Release deployment control using approvals)
Design and implement deployments
Design and implement infrastructure as code (IaC)
Maintain pipelines
4. Develop a security and compliance plan (10—15%)
Design and implement a strategy for managing sensitive information in automation
Automate security and compliance scanning
Automate analysis of source code by using GitHub code scanning, GitHub secrets scanning, pipeline-based scans, and SonarQube
Automate security scanning, including container scanning and OWASP ZAP (Microsoft Documentation: Develop secure applications on Azure)
Automate analysis of licensing, vulnerabilities, and versioning of open-source components by using WhiteSource and GitHub Dependency Scanning (Microsoft Documentation: DevSecOps with GitHub Security)
5. Implement an instrumentation strategy (10—15%)
Configure monitoring for a DevOps environment
Analyze metrics
Updated Preparation Guide for Updated AZ-400 Exam
Updated AZ-400 course outline calls for the updated preparatory guide. So, in this section, we are providing you with an extraordinary preparation guide, that will make your preparation cakewalk.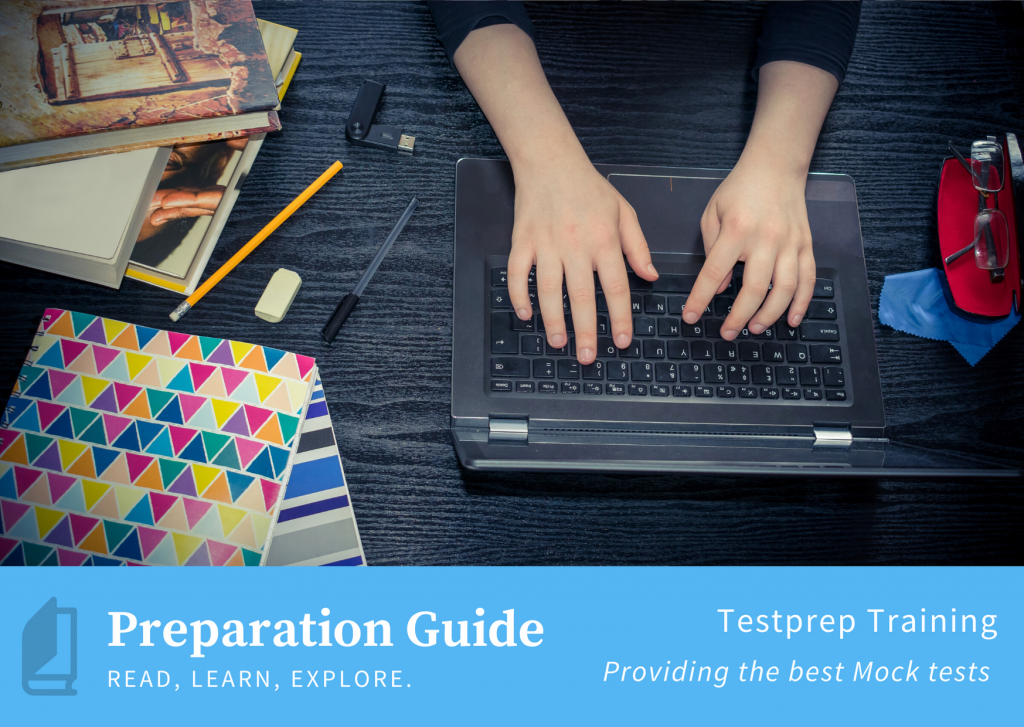 Begin with Microsoft Learning Platform
Now let's direct you in the right direction so that you can complete your syllabus from a verified and genuine platform. For the same, make sure you go through the official website of Microsoft. To work smartly, first go through Microsoft website to get authentic information about the exam. You can easily locate the AZ-400 page where you can just go through all the necessary information about the AZ-400 exam. The portal is an extremely useful page here, everything from modules and study materials are covered here.
Microsoft Documentation
Important announcement, don't mix Microsoft documentation with Microsoft learning portal as both of these contain different learning pages. By using Microsoft documentation you can easily understand Microsoft azure expert's solution DevOps fundamentals. Moreover, you can also get to know the different scales of different azure services. This will make sure that you are working by the clock and learning so much new to azure technologies offered by experts directly to you.
Instructor-Led Training: the GOLD standard of education
Microsoft provides you with both online as well as instructor-led training. Just a reminder for you, go through their portal once for instructor-led training. This is an advantage for all those of you who have tiny slots between their ongoing chores. These are on-demand classroom sessions, so you can easily arrange classes according to your convenience. So the moment you are able to find a Microsoft training partner, now you just have to head towards their website for booking training sections. The course included for the AZ-400 training is:
Course AZ-400T00-A: Designing and Implementing Microsoft DevOps solutions
This course provides the expertise and skills to design and implement DevOps processes and practices. In this module, candidates will learn to plan the DevOps, use source control, scale Git for an enterprise, consolidate artifacts, design a dependency management strategy, manage secrets, implement continuous integration, implement a container build strategy, design a release strategy, set up a release management workflow, implement a deployment pattern, and optimize feedback mechanisms.
Books and Periodicals for foundation knowledge
Books are always a good way to acquire new knowledge. So, we strongly recommend finding books from genuine sources. If you wish to consider magazines and scholarly journals, then double-checks before you rely on them. You can go through the following AZ-400 books –
The DevOps Handbook: How to Create World-Class Agility, Reliability, and Security in Technology Organizations by Gene Kim, Patric Debois, John Willis, Jez Humble, and John Alspaw,
The DevOps Adoption Playbook: A Guide to Adopting DevOps in a Multi-Speed IT Enterprise by Sanjeev Sharma
DevOps: A Software Architect's Perspective (SEI Series in Software Engineering) by Lenn Bass, Ingo Weber, and Liming Zhu.
Join Study Groups and Forums
This particular step is not mandatory for your preparation. This step of joining any study group or forum depends on you. At any point, while preparing, a candidate can join any study group and forums. But this can always turn out in your favour. Study groups will make sure you are connected to all other people who are also going through the same journey as yours. You can always ask a question related to the topic you're having difficulty with. Many people in study groups can also help you understand any query you have relating to the AZ-400 exam.
Get ahead with E-books, Analyst Reports, and White Papers
Resources preferred by each candidate may differ but, the candidate should always go through E-books, Analyst reports, and white papers because these are published by Microsoft itself. These can turn out to be the most useful resources for your AZ-400 exam, as you can access these various reports using Microsoft credentials.
Practice Tests to perfection
Finally, we're on the last step for the preparation for the AZ-400 exam. This final step will give you the exact insight into where you stand. Are you ready to self-evaluate? Make sure you're going through AZ-400 sample tests only after you have gone through the whole syllabus. All the sample test mock/test/ practice tests are designed in such a way that you encounter the real exam environment around you. After completing AZ-400 sample tests you can easily understand the areas you're lacking behind and work upon them. Practice papers can be from various sources. Remember the more you test yourself the better you're going to become.
Final Words
DevOps, as the name suggests, is an amalgamation of development and operations. The application of DevOps in software development has received wide recognition that helps in establishing a clear affiliation between development and IT operations. The primary purpose of DevOps is to reinforce the relationship between development and IT operations.
In today's world, a DevOps engineer is a very valuable asset of an organization. These engineers have years of experience and showcase the depth of knowledge in the field. If you would like to become a DevOps engineer without having to beat around the bush, take a look at the following article and decide for yourself. In order to achieve this position, make sure you're very well versed with the course outline. And, going through the aforementioned preparation guide will help you reach your goal. Most importantly, try and go through as many practice tests.