Designing and Implementing Microsoft DevOps Solutions (AZ-400) exam is intended for the DevOps professionals who have already received the badge of Azure Developer Associate or Azure Administrator Associate. Microsoft Azure AZ-400 exam measures the ability of the candidate to design a DevOps strategy and implement – DevOps development processes; dependency management; application infrastructure; and continuous integration, delivery, and feedback. The responsibilities of a DevOps professional include:
Streamlining delivery by optimizing practice
Improving communications and collaboration
Creating automation
Design and implement strategies for application code and infrastructure
Target Audience
Candidates appearing for the Azure DevOps AZ-400 certification exam are DevOps professionals who combine people, processes, and technologies to continuously deliver valuable products and services that meet end-user needs and business objectives. Some of the important details listed for candidates planning to take this exam includes –
Subject matter expertise working with people, processes, and technologies to continuously deliver business values
Ability to design and implementing strategies for collaboration, code, infrastructure, source control, security, compliance, continuous integration, testing, delivery, monitoring, and feedback.
Familiarity with both Azure administration and development and must be expert in at least one of these areas.
Learning Objectives
Microsoft is a dominant player that constantly provides relevant and required documentation to meet the needs of all of today's diverse learners. Therefore, helping them to build a life in the world of cloud computing. As a result, the potential aspirants are easily able to locate the required detailed information along with the subtopics included in each domain.
The Microsoft AZ-400 exam focuses on five key areas:
Develop an Instrumentation Strategy
Also, Develop a Site Reliability Engineering (SRE) strategy
Develop a security and compliance plan
Manage source control
Facilitate communication and collaboration
Define and implement continuous integration
Define and implement continuous delivery and release management strategy
If in case you still wish to view and each and every exam information, you can visit our tutorial page here! Every information regarding the AZ-400 Exam is available here.

Microsoft Exam AZ-400 Study Guide
If you are an aspirant and belong to the list of applicants who are aspired about the AZ-400 certification, then you should read this Microsoft Azure DevOps AZ-400 exam study guide. Moreover, we can guarantee that the candidate will prepare the right strategies and the good AZ-400 Azure DevOps Solutions exam study materials from this guide. Anytime, the candidate can examine this article as a recommendation material or preparation guide for the Microsoft Azure DevOps Solutions AZ-400 exam. Here, we will present comprehensive instructions and adequate AZ-400 Azure DevOps Solutions exam study elements for helping the candidate to gear up their AZ-400 exam preparation.
Analysing the Objectives
The AZ-400 exam is arranged so as to examine a candidate's abilities to complete the tasks. Here, the percentage value shows the relative importance of the module in the overall exam. However, the more candidates focus on modules with a higher percentage, they are likely to score more extra marks in the exam.
AZ-400 Exam updates in the course outline as on July 13, 2022.
The AZ-400 exam topics include:
Configure processes and communications (10—15%)
Design and implement source control (15—20%)
Design and implement build and release pipelines (40—45%)
Develop a security and compliance plan (10—15%)
Implement an instrumentation strategy (10—15%)
Visit the Official Microsoft Page
In the official Microsoft learning page for the DevOps AZ-400 exam, the candidate will find all the necessary details that they need before applying for the exam. Also. they can find basic exam knowledge, skills and knowledge assessed in the exam, exam requirements, examination study groups, etc.
Furthermore, Whenever there's a variation in the exam modules or schedule covered, the official page will be one where the relevant information appears for the first time. Most importantly, the links to register the DevOps AZ-400 exam is accessible only from the official page.
Learning Path
The AZ-400 exam helps candidates to design and implement strategies for application code and infrastructure that allow for continuous integration, testing, delivery, monitoring, and feedback. The AZ-400 certification exam tests your knowledge across seven different subject areas.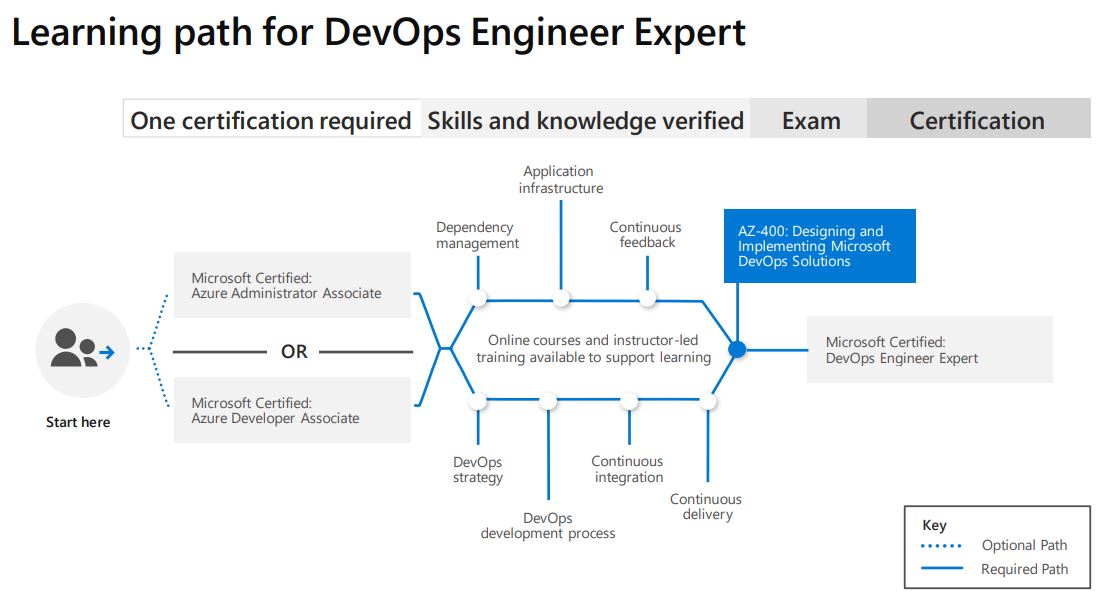 Excellent Books and Guides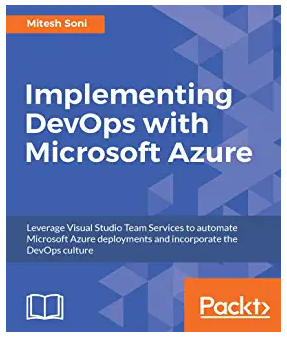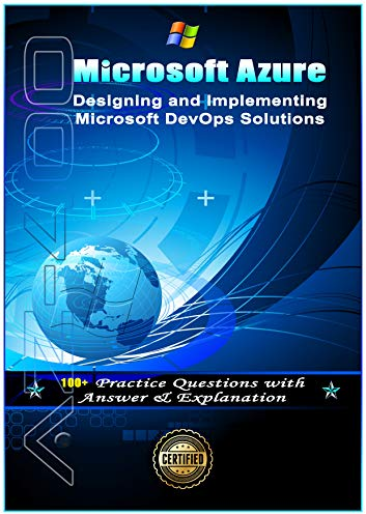 If the candidate gets a certain book for the AZ-400 exam, then they can skip many other alternatives that they have reserved for the AZ-400 exam preparation. It may be a difficult task to find the correct books but you have to do it. To prepare better check the below AZ-400 books:
Designing and Implementing Microsoft DevOps Solutions: Microsoft Azure (AZ-400) Certification
Implementing DevOps with Microsoft Azure
Azure White Papers
The candidate can reach various Whitepapers, eBooks, and investigator reports from the Microsoft Azure official page that can help them to identify up to the minute updates on the Azure DevOps and associated technologies. Further, For the AZ-400 exam preparation, they can freely download each reports using Microsoft credentials. Also, the Azure newsletter will be an extra valuable AZ-400 exam preparing resource that the candidate can access from their portal.
Join Training Programs
The candidate can opt for the Microsoft AZ-400 training program. For most of its Azure exams, Microsoft gives instructor-led training programs in joint with their exam partners. The candidate may notice many options for such training. Furthermore, the candidates can opt for the AZ-400 training course which they want. Here, we are providing various training programs by Microsoft.
Course AZ-400T00-A: Designing and Implementing Microsoft DevOps solutions
Planning for DevOps
Getting started with Source Control
Scaling Git for enterprise DevOps
Consolidating Artifacts & Designing a Dependency Management Strategy
Implementing Continuous Integration with Azure Pipelines
Study Groups & Forums
Forums and discussion assemblies are some of the efficient ways that can help the AZ-400 exam preparation. The candidate can observe a study group on Microsoft's official page for AZ-400 itself. In addition, the applicant can find solutions for any of their doubts related to the AZ-400 exam from these forums.
Take Practise Tests
Practise tests are a reliable source to check the preparation level for the real certification like the AZ-400 exam. Furthermore, by practicing the candidate gets accustomed to the real exam pattern and hence becomes self-confident enough to pass the exam in the first attempt. There are plenty of vendors who offer free practise tests. So, it is recommended to first try the free AZ-400 sample questions before paying for the full-length practice tests.