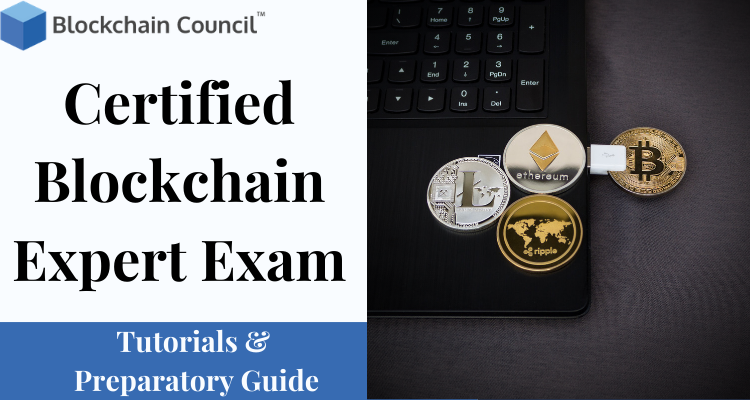 The Blockchain technology has seen a splendid hike in the recent years. There has been a growth of 300% especially in the Job Perspective. Therefore, it becomes important for you to have a verified certification so as to become a Blockchain Expert.
The Certified Blockchain Expert by Blockchain Council is your stepping stone in this career. This exam validates your skills for today's highly competitive job environment. The preparation is not an easy task. It requires a proper plan and direction to achieve this certification. Hence, we will guide you with our preparatory guide and tutorials to open new realm of opportunities in your career.
What is Blockchain?
Blockchain technology is what supports and powers the crypto currency network. It involves storage of information of different forms like payments, transactions etc. in form of blocks. The database that links all these blocks together is called the chain. Once a transaction gets stored, it becomes unalterable on block. The chances of fraudulent activities are highly reduced by hashing. Hashing refers to encryption of all the data stored in the block by conversion into series of letters and numbers. This way, Blockchain ensures its high level security. Therefore, it's said that Blockchain has been one of the most revolutionary inventions since internet.
About Blockchain Council
Blockchain Council is an authoritative group of subject experts and enthusiasts who use cases and products to better understand the Blockchain world. The Blockchain council raises awareness among experts and creates an environment among businesses, enterprises, developers and society by educating them in the Blockchain space. Moreover, they focus on proliferating Blockchain technology globally.

What is Certified Blockchain Expert Exam?
A Certified Blockchain Expert is a professional who has deep understanding about the Blockchain technology and is able build Blockchain-based applications for businesses.
As there has been a risein the demand of Blockchain professionals this exam will prove your skills and validate them. Moreover, Blockchain experts are really essential to maintain security in digital world. The Certified Blockchain Expert exam includes an exhaustive training programme post which the exam is conducted. Additionally this certification exam will provide you with competitive advantages and boost your confidence.
Why choose Certified Blockchain Expert Exam?
The Certified Blockchain Expert Exam will make you industry ready by validating your skills and expertise. It will help you make a mark in front of your potential employers and also make your academic records shine. You will earn the following through successful completion of this exam.
Global recognition as the exam is accepted worldwide.
This certification makes you stand out among non-certified professionals.
Blockchain is an emerging technology with great rise in career opportunities hence it enhances your employability.
You can also build your own Blockchain enterprise with the acquired knowledge
With the understanding of Blockchain you can also earn massively through crypto currency mining.
Certification Benefits
You will be entitled to receive the following benefits on clearing the exam-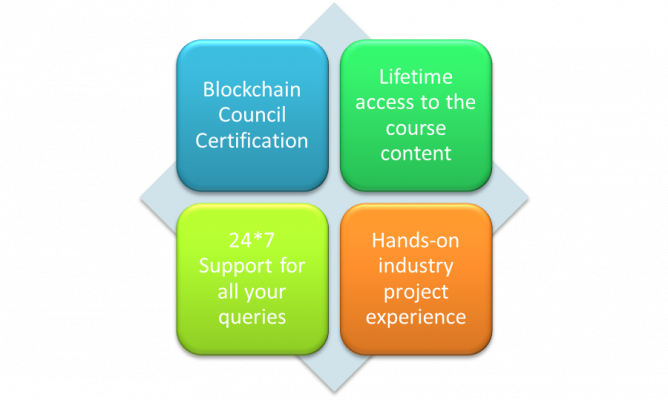 After the completion of the exam you will receive the following certification.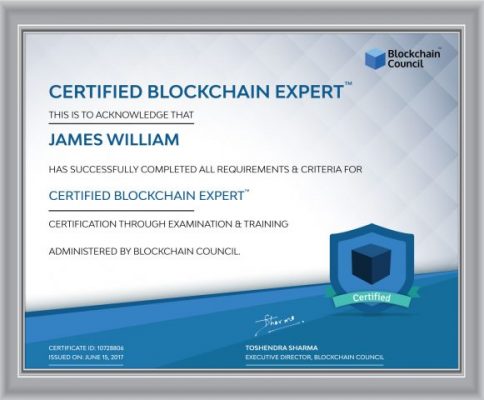 Exam Objectives
The objectives of this highly acclaimed exam include-
To establish and govern minimum standards for credentialing professional Blockchain expert as it specializes in enterprise development measures
To inform the public that credentialed individuals meet or exceed the minimum standards of a Blockchain expert
To reinforce Blockchain expertise as a unique and self-regulating profession
Who can go for this exam?
The CBE Exam is non-technical in nature hence it is easily accessible for all. The target audience for the exam may have a background in computer science as an added advantage. Specially, Investment Banker, Advisors & Consultants, Programmers & Developers, Crypto currency Enthusiasts, Security Professionals, Application Architects and Venture Capitalists, Angel & Seed Investors.
Exam Details: Certified Blockchain Expert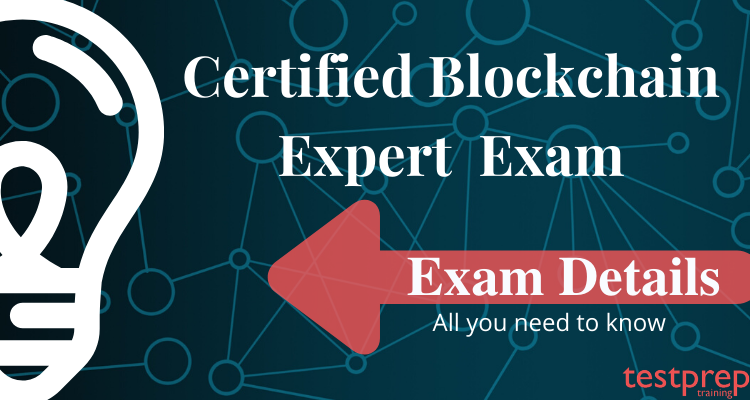 Before venturing into the preparations it is essential to have complete knowledge of the exam details.

Prerequisites for the Certified Blockchain Expert Exam
The Certified Blockchain Expert Exam does not require any past experience. However, it is expected that you have exposure about the following –
Basic knowledge of computer science
A zeal to learn a new technology like Blockchain
Awareness Blockchain and crypto currency overview and latest updates.
Domains in which Blockchain Experts Work
Blockchain Experts are in high demand given the constantly changing nature of business environment. This makes the certification even more beneficial. Blockchain experts mainly work in the following 4 domains.
Exam Delivery Options
Both the training and exam can be taken online remotely.
Registration for the Exam
To schedule a Certified Blockchain Expert exam follow the steps listed below-
Firstly, Go to the official Blockchain Council website.
Secondly, Click on the certifications panel and Select Blockchain from the list.
Then, Select Certified Blockchain Expert and you will be taken to the Blockchain Expert certification page.
Submit your Email Id and Name then click Buy Now.
Lastly, post the updation of all your details pay the exam fee. .
Refund Policy
In Blockchain Council, services are available on both online and offline channels. Service payments made after the work done are not refundable.
You will also get a free trial to evaluate services, products, and certifications before you make a purchase decision.
Above all, if you purchase any certification, consulting or any training service then your service access will be activated. There are no refunds post activation.
Certified Blockchain Expert Exam FAQ's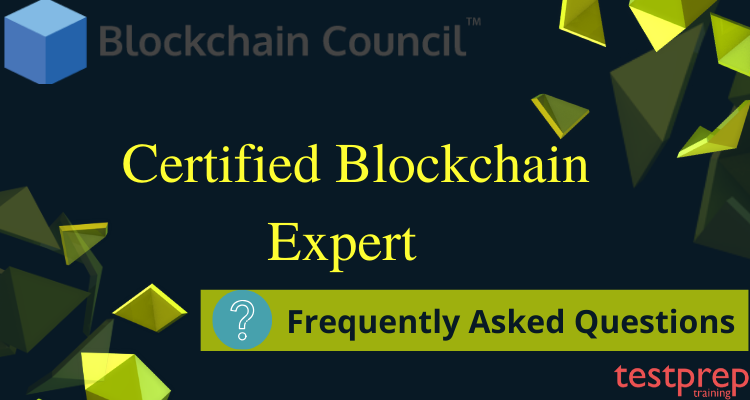 This exam is surely your move ahead in your career. To clarify your doubts visit Certified Blockchain Expert FAQs
Course Outline: Certified Blockchain Expert
This Exam provides comprehensive learning modules and covers the following 6 domains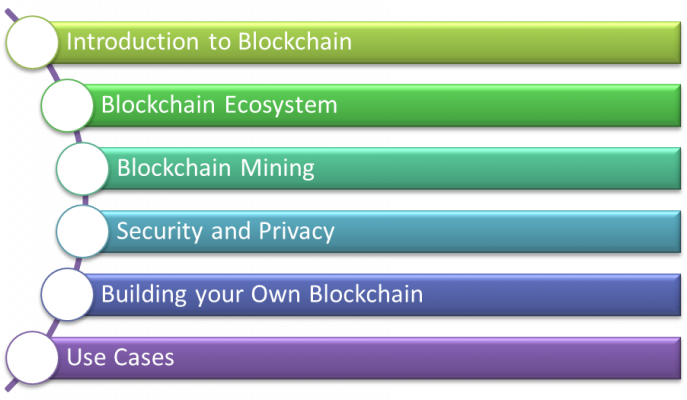 Domain 1: Introduction to Blockchain
Documentation: Blockchain Article- Introduction to Blockchain
What is Blockchain?
Why Blockchain is a Distributed P2P network?
Benefits of using Blockchain Technology
What are different Blockchain technologies?
Bitcoin & Blockchain: What is the relation?
Domain 2: Blockchain Ecosystem
Documentation: Blockchain Article- Blockchain Ecosystem
Blockchain Architecture
Components of Blockchain Ecosystem
Blocks, Wallets and Addresses
Public and Private Key
Merkle Tree and Hashing
Cryptography and Blockchain Algorithms
Transaction execution & distribution
Types of Blockchain
Domain 3: Blockchain Mining
Documentation: Blockchain Article – Blockchain Mining
What is Blockchain mining?
Types of mining
What are Miners?
Domain 4: Security and Privacy
Documentation: Blockchain Article – Blockchain Privacy
What are Smart Contracts?
What is Consensus?
Types of Consensus Algorithms
Domain 5: Building your own Blockchain
Documentation: Blockchain Article – Building Blockchain
Creating your own blockchain solution
Domain 6: Use Cases
Documentation: Blockchain Tutorial- Cases for Blockchain
Blockchain in Supply Chain
Blockchain in Manufacturing
Blockchain in Automobiles
Blockchain in Healthcare
Blockchain in Cyber security
Blockchain in Financial Industry
Preparatory Guide for Certified Blockchain Expert Exam
Preparation for an exam is one of the most essential yet difficult journey. You need to maintain consistency and determination while preparing. This preparatory guide will make the exam a cakewalk for you. Full of expert tips and solutions; follow the step by step guide to crack the exam.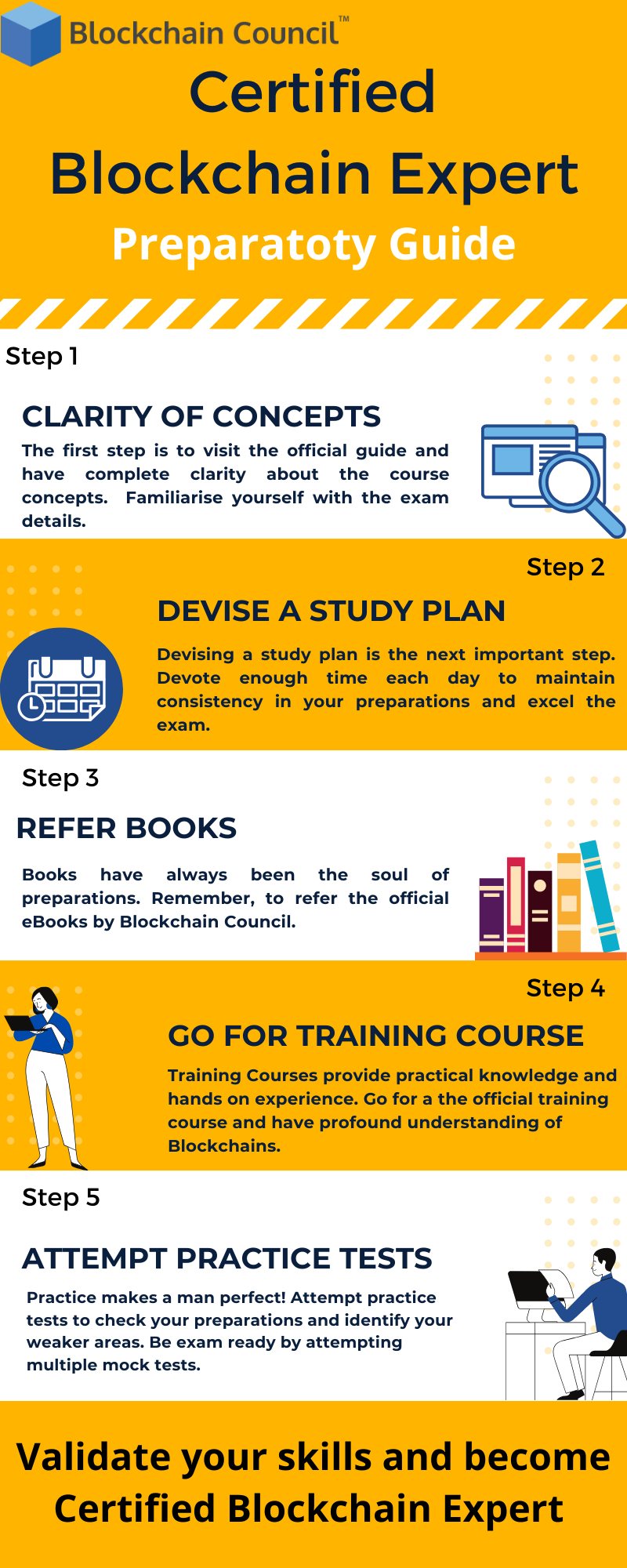 Step 1: Visit the Official Guide for clarity of Course Domains
The official website of Blockchain Council contains all the exam guidelines and blueprint. Therefore, the first and the foremost step is to familiarise yourself with the exam course and concepts. The key domains of the course cover all basic, intermediate and expert levels of Blockchain understanding. This clarity is essential before embarking on your preparation journey.
Step 2: Devise a study plan
To prepare well you need to devise a study plan. Keeping in mind the time duration left for the exam curate a special study plan accordingly. Devote time to our preparations daily. Remember, consistency is the key and it boosts your confidence. Also start by strengthening your weaker areas so as to have ample time left for your revisions. Moreover, beginning early with your preparations can be advantageous for your exam.
Step 3: Refer Books- your best friends
Books have always been the ultimate stop while preparing for an exam. They provide in depth understanding of the exam course. You can definitely refer them to become a subject matter expert. There are a plethora of books available in the market place. Remember, to choose wisely the one that suits you the best.
Following are few recommendations from our side to help you excel the exam.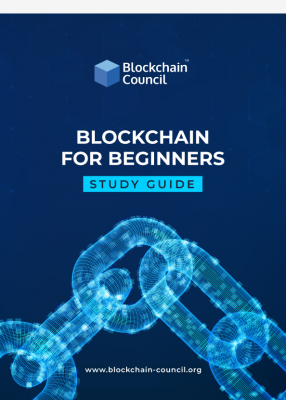 This book will provide you the fundamental knowledge required for this certification.
Mastering Bitcoin: Unlocking Digital Cryptocurrencies by Andreas M. Antonopoulos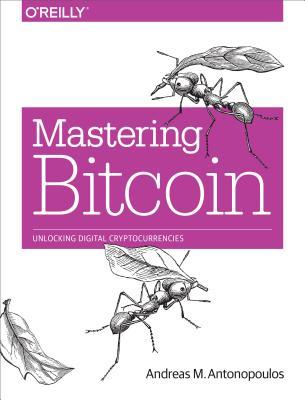 Step 4: Go for the Official Training by Blockchain Council
Taking up a training course while preparing for an exam is indeed important. They provide hands on experience and practical knowledge. Blockchain Council offers you its own Official Training Course. This is an instructor led training conducted online by experts. The training course is held for 2 days, 6 hours daily. This training will help you establish a solid base and ace the exam.
Step 5: Join the Blockchain Community
Staying updated with the current changes and updation is the need of preparations. Joining a study group or online forum is very necessary. Such online forums provide expert experience and so it is advisable to join them. There are multiple benefits, such as connecting with the candidates who are on the same path as you or clarifying your doubts that may arise during the preparations. Therefore, make sure you Join the Blockchain Community.
Step 6: Take up Practice Tests
Attempting practice exams is the next important step. Such exams help you check your preparations, know the exam format and identify your weaker areas. Strengthening these weaker areas becomes your focus. Also, attempting multiple practice tests is vital to boost your confidence. Outperform yourself with each subsequent test to be fully ready on the exam day. Start Practising Tests to improve your preprations
Enhance your employability by becoming a Certified Blockchain Expert. Start preparing Now!
100% Exam Pass Guarantee
Want to become a Certified Blockchain Expert ?
Learn More
Are you preparing for Certified Blockchain Expert Exam?
Take a Quiz