The Microsoft MB-310 exam also known as the Microsoft Dynamics 365 for Finance and Operations is a financials core exam. Consistent. Candidates are essential in the implementation and configuration of programs to satisfy company needs. We've put together a Study Guide to help you along your way during the preparations. You will be able to do the following technical activities after passing the MB-310 exam:
Firstly, Setting up and configuring financial management
Secondly, Managing and applying common processes
Thirdly, The candidate will be able to implement and manage accounts payable and receivable
Also, Managing, budgeting and fixing assets.
Intended Audience MB-310

:
The Microsoft Certification MB 310 is designed for the following list of candidates-
Firstly, Functional Consultants who examine business requirements and decipher those elements into fully-realized business processes. Also, they come up with solutions that achieve industry best practices. Further, they must be able to implement and configure applications to satisfy business requirements.
Secondly, Candidates having a fundamental knowledge of accounting principles and financial operations of businesses, customer service, field service, manufacturing, retail, and supply chain management concepts.
Thirdly, Candidates who specialize in more than one feature sets of Microsoft Dynamics 365 Finance, including finance, manufacturing, and supply chain management.
Prerequisites MB-310 Exam:
One must have a clear idea of prior knowledge and experience he/she must possess. For Microsoft Exam MB-310-
A candidate must have knowledge of basic accounting principles and practices.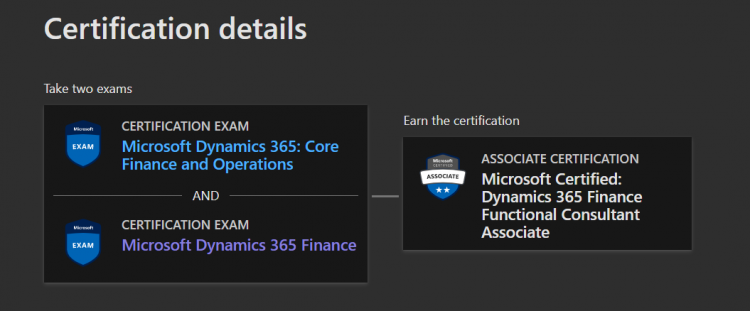 A step by step Preparation Guide to qualify MB-310 exam
It would take more than a single article to go over every aspect of studying for a certification exam. To ensure your success in the MB-310 certification follows our specially curated MB-310 Study Guide. This guide will prove to be your roadmap to clear the exam.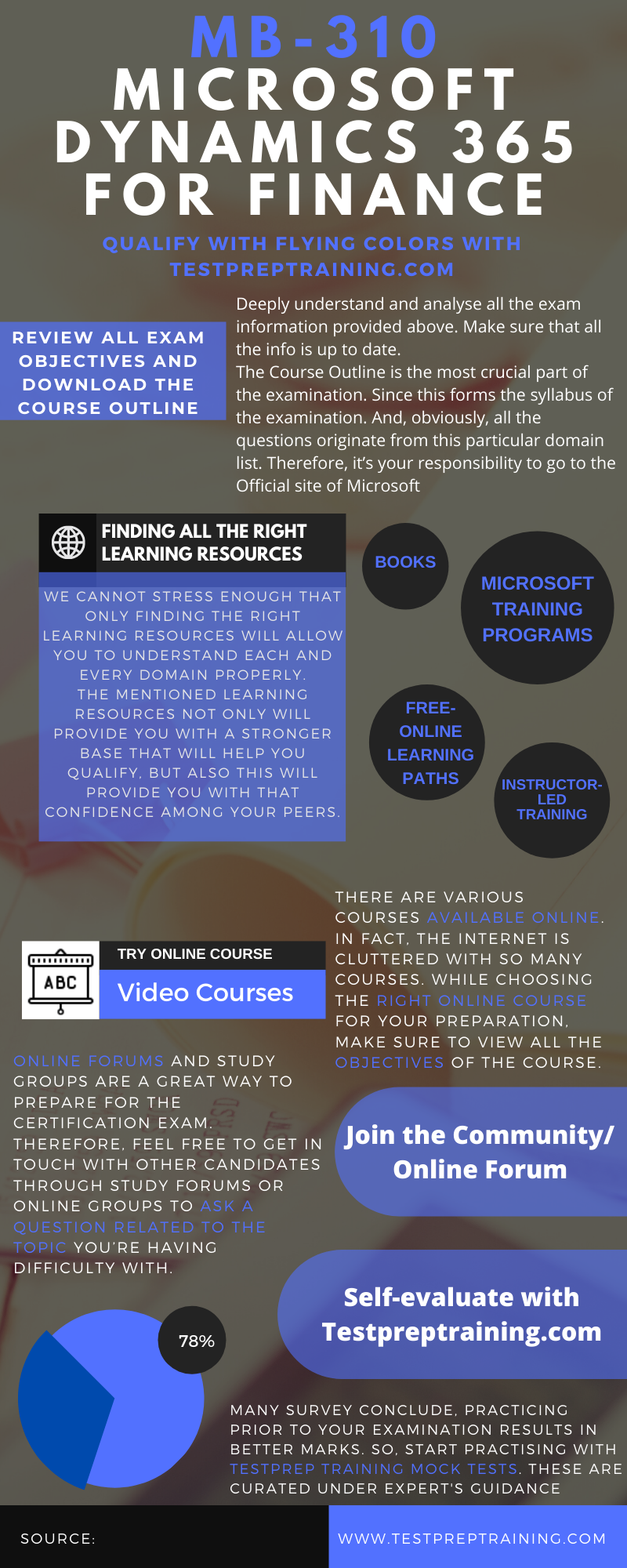 STEP 1: Review all the MB-310 Exam Info
Take it from the professionals here: when studying for certification examinations, don't overload your brain with too many questions. Furthermore, cleanse your mind first. The next stage is to thoroughly comprehend and analyze all of the exam content presented previously. Make certain that all of the information is current. Familiarising with the exam details plays a very significant role in your preparations.
STEP 2: Thoroughly go through the Course Outline
Now that you've gone over the exam information, it's time to move on to the next step. It's time to review the Course Outline and make sure you're up to speed. The Course Outline is the most important aspect of the test. All Microsoft MB-310 test questions are built on this foundation. As a result, it is your obligation to visit Microsoft's official website and evaluate it. The following MB-310 Exam Topics are covered in this exam:
Domain 1- Set up and configure financial management (50-55%)

Firstly, this domain focuses on the concepts to Define and configure the chart of accounts, Configure ledgers and currencies and Implement and manage journals. Also, Implement and manage cash and bank, Implement cost accounting and cost management, Perform periodic processes and Configure, collect, and report taxes.
Domain 2- Implement and manage accounts payable and expenses (10-15%)

Moreover, this domain includes the concepts to Implement and manage Accounts payable and Configure and use expense management.
Domain 3-  Implement accounts receivable, credit, collections, and revenue recognition (20-25%)

Further, this domain includes topics to Implement and manage accounts receivable, Manage credit and collections, and Configure revenue recognition.
Domain 4- Manage budgeting and fixed assets (10-15%)

Lastly, this domain covers the concepts to Configure and manage budgeting processes and Implement and manage fixed assets
STEP 3: Finding all the RIGHT Learning Resources
We cannot stress enough that only finding the right learning resources will allow you to understand each and every domain properly. We are going to shed some light on where to get all the right learning resources to follow. Not only will this provide you with a stronger base that will help you qualify, but also this will provide you with that confidence among your peers. So, without a further adieu let's get started.
– MICROSOFT Training Programs
If this is your first time with a certification exam, let's get you familiar with Microsoft Training Programs. When it comes to training programs, Microsoft has two ways to prepare. The first is the free online training and the second is the paid Instructor-led Training. It's totally a subjective approach to choose either one or both of these learning resources. To provide you with a clear view, let's just view them separately.

– FREE-Online Learning Paths
These are the free preparatory learning paths that Microsoft has to offer to candidates like you. These are a great way to prepare yourself for the MB-310 certification exam. Here you'll find 7 modules. Each of these discusses important sections of the exam. Not to mention, they also have questions at the end of each module. If you're an avid learner, then you must also check out the Instructor-led Training.
– Instructor-led Training
We're just going to say it out loud, that when it comes to Instructor-led Training, Microsoft has definitely hit the ground running. In case, you're amped up by the high standards, wait till you hear the benefits you'll enjoy. Further, Microsoft MB-310 Training has a facility to have on-demand classroom training. So, if you're juggling so many chores and fear you might skip one, then this will allow you to arrange classes according to your convenience. Both of these training and learning paths can be easily located on the Microsoft Portal.
– BOOKS: Studying the traditional way!
From the very beginning of your study life cycle, BOOKS have always been around. They are the most beneficial learning resource here too. Here are our selected picks, that have helped many before you, so do check them out.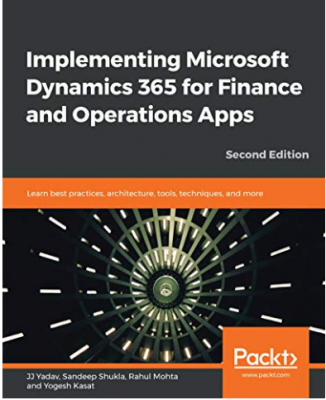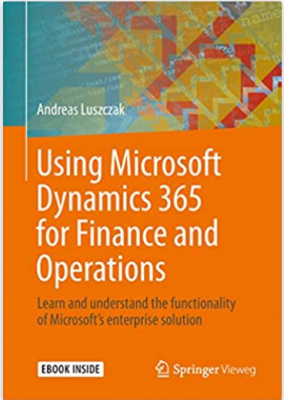 Firstly, Microsoft Dynamics 365 for Finance and Operations: Learn and understand the functionality of Microsoft's enterprise solution by Andreas Luszczak
Secondly, Implementing Microsoft Dynamics 365 for Finance and Operations Apps by JJ Yadav, Sandeep Shukla
Thirdly, Implementing Microsoft Dynamics 365 for Finance and Operations: Implement methodology, integration, data migration, and more by Rahul Mohta, Yogesh Kasat, JJ Yadav
STEP 4: Online Courses
If an applicant intends to enrol in an online course. Online courses are accessible in a variety of formats. In truth, there are a plethora of courses available on the internet. When selecting an online course for your preparation, make sure to review all of the course goals. These courses provide you access to online video study materials that are simple to understand. They're an important aspect of your preparation process.
STEP 5: Join the Community/ Online Forum
Online discussion boards and study groups are excellent resources for preparing for the certification test. As a result, feel free to contact other candidates via study forums or online groups to ask a question on the area you're struggling with. However, you are not obligated to participate. It's just a very personal issue. Not to mention, these online organizations keep you connected to others who are on the same road as you. You may also ask a question on the issue that you're having trouble with.
STEP 6: Self-evaluation Time
A practise run or two, regardless of how you prepare for the Exam, might aid you in more ways than you would think. Using an MB-310 Practice Exam to diversify your study method and achieve the best potential outcomes on the real thing is a terrific way to ensure the best possible results. Analyzing your answers will help you find areas where you need to focus your efforts and will also reveal if you are on track to meet the exam goals. To enhance your confidence, remember to take many tests. Lets Start Practising Now with MB-310 Practice Test!

Catapult your career with advanced learning skills and expert tutorials on Microsoft MB-310 Exam. Prepare and become a Microsoft Certified: Dynamics 365 Finance Functional Consultant Associate!