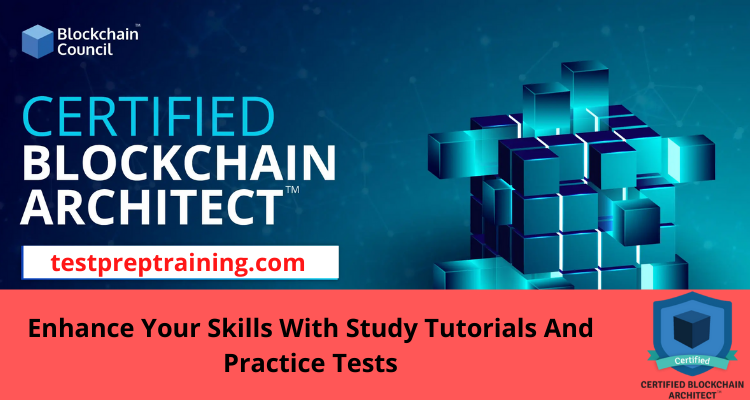 The Certified Blockchain Architect™ certification will demonstrate your expertise in the blockchain domain, along with creating a huge base of prospective high paying jobs. This certification provides you with the right exposure to gain command of making effective decisions related to several blockchain projects. You will attain hands-on proficiency in crafting the guidelines and structure of the blockchain system efficiently, according to the given requirements. As a Certified Blockchain Architect, you will get an edge in designing and building Blockchain-based solutions for enterprises and businesses.
Certification Benefits
Taking the Certified Blockchain Architect certification provides candidates with the following benefits –
Gaining an in-depth understanding of the Blockchain system and its architecture
Implementing your skills in various Blockchain application.
Building personal Blockchain enterprise
Proving your skills & understanding in the Blockchain domain
Exam Registration
To schedule a Certified Blockchain Architect™ certification exam follow the steps listed below-
Go to the official Blockchain Council website
Click on the certifications panel and Select Blockchain from the list
Select Certified Blockchain Architect and you will be taken to the Blockchain Architect certification page
Submit your Email Id and Name then click Buy Now
Update your details and pay the exam fee. You have successfully registered for the Certified Blockchain Architect exam
Refund Policy
The Blockchain Council offers its services on both online and offline channels. Service payments made after the work done are not refundable. Candidates will also get a free trial to evaluate services, products, and certifications before you make a purchase decision. After purchasing any certification, consulting, or any training service, your service access will be activated. And then there will be no refunds post activation.
Exam Details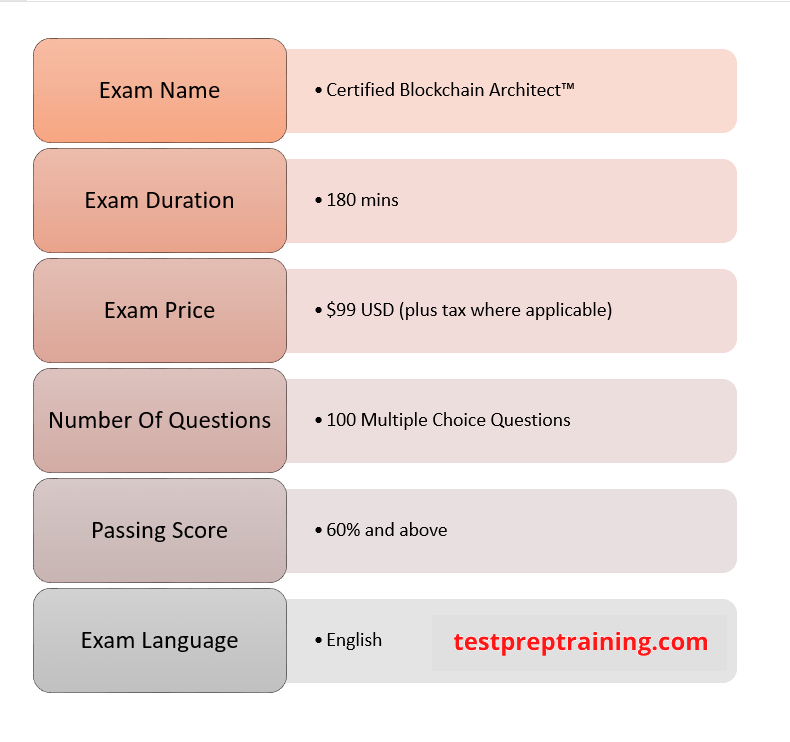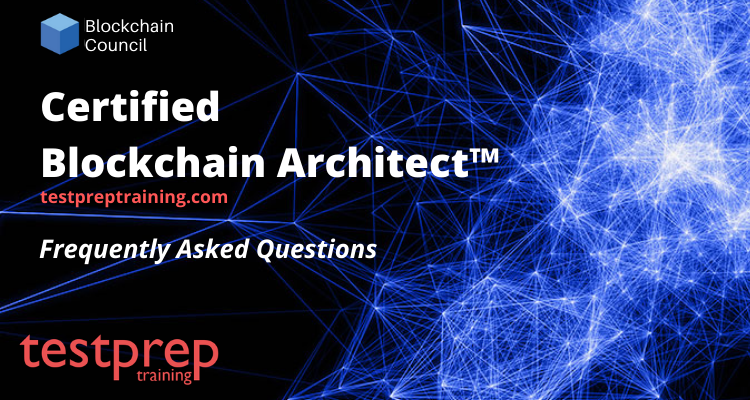 Course Outline
Blockchain Architecture Basics
What is Blockchain?
How Blockchain works?
How Blockchain is different from traditional technologies?
Is Blockchain a Silver Bullet?
Blockchain Decision Overview
Tools required for Blockchain Architecture
Additional Technologies Supporting Blockchain
Programming Languages you can use to Build Blockchain solutions.
Cryptography and Blockchain Algorithms
Overview of Blockchain Platforms
Blockchain Functional Architecture
Blockchain Environment Considerations
Developing your own Network Nodes
Blockchain Functional Risks
Additional Blockchain technologies
Business Components of Blockchain Architecture
Technical Components of Blockchain Architecture
Architecting your own Blockchain Solution
Analyze requirements
Translate requirements into functions
Architecture of Blockchain Platforms
Preparation Guide – Certified Blockchain Architect Exam
Your ultimate study guide to practice and prepare for Certified Blockchain Architect Exam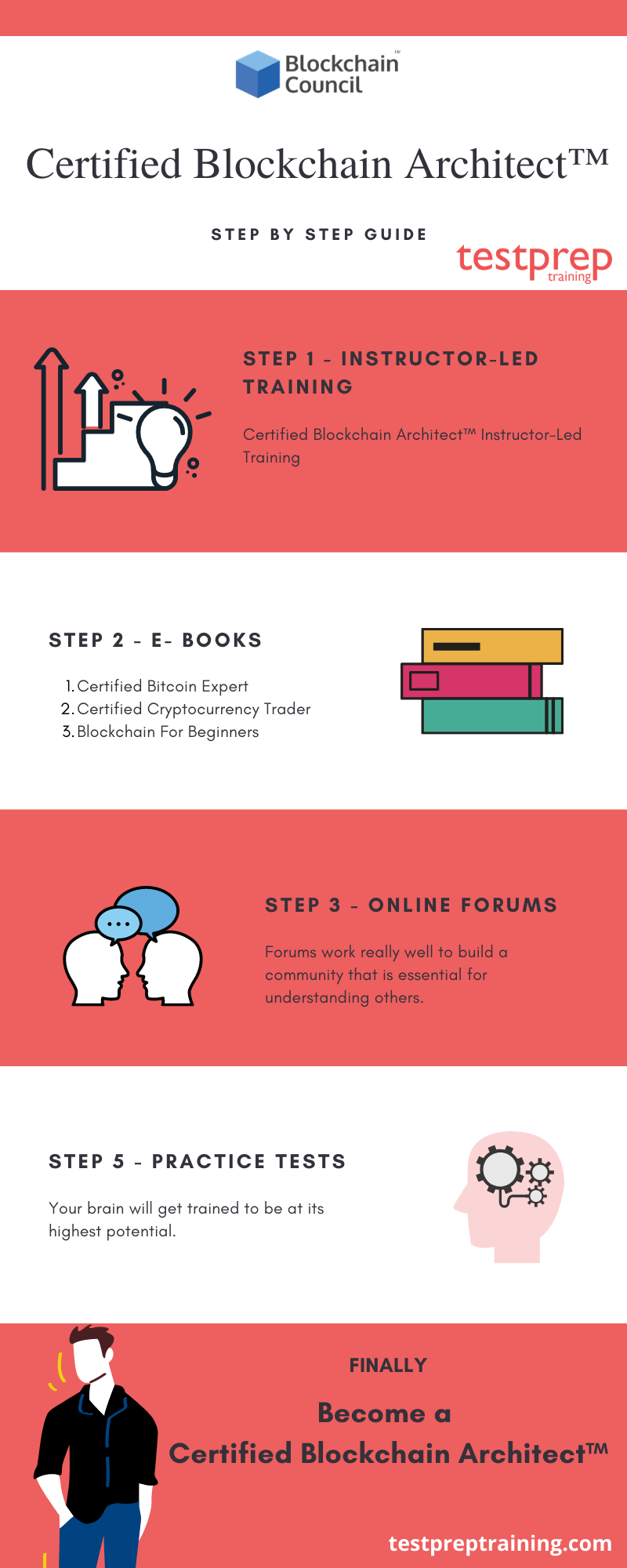 Instructor-Led Training
Certified Blockchain Architect™ Instructor-Led Training
The Blockchain Council has designed a well-structured Instructor-led Training for the candidates seeking to take the Certified Blockchain Architect Certification exam. This 5-hour training is primarily for the ones aspiring to become a professional Blockchain Architect and Blockchain Consultant. You will gain an in-depth understanding of the blockchain domain.
E-Books
The Blockchain Council provides reference books that can be helpful while studying for the exam. These books contain various useful resources to get a deeper insight into the exam objectives, and hence crack the test, and earn your certification. The three important books recommended by Blockchain Council for the exam are –
Certified Bitcoin Expert
Certified Cryptocurrency Trader
Certified Bitcoin Expert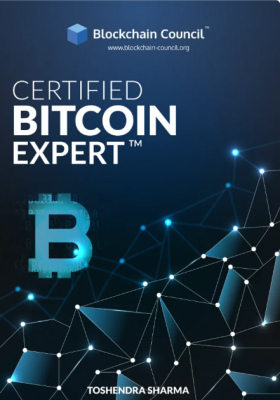 The Certified Bitcoin Expert E-book primarily aims at giving candidates and exposure to the critical aspects of the Bitcoin space. Studying this book will help you gain hands-on experience in the practical and theoretical fundamentals of Bitcoin.
Certified Cryptocurrency Trader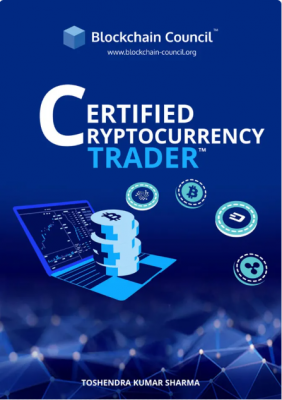 The Certified Cryptocurrency Trader E-book is chiefly structured to provide you with expertise in the critical aspects of the Cryptocurrency space. Studying this book will enable you to attain an in-depth understanding of the initialization of trade in cryptocurrencies.
Blockchain For Beginners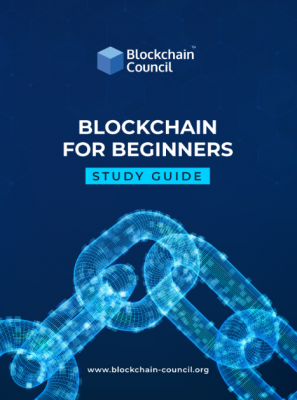 The Blockchain For Beginners is a beginner's guide to understanding the fundamentals of Blockchain Technology. This is provided by the Blockchain Council, free of cost to help candidates gain an insight into the Blockchain domain and its working.
Join Online Forums
A healthy discussion is always beneficial, no matter where it is done. The same goes for online discussion forums. This is a nice way for the students to discuss their issues and get insights into how their competitors are going for the exams. One thing which is an advantage for anything that comes online is the scope of people joining it. An offline discussion is restricted to a small number of people, whereas online platforms can reach a wider range. The prospects of getting resolutions to an issue increase steeply when a greater number of people are involved.
Also, multiple viewpoints make the stuff more dynamic. These discussions make the studies more comprehensive. Introverts get a chance to express themselves, who might otherwise prefer staying out of discussions. Forums work really well to build a community that is essential for understanding others.
Practice Tests
Mistakes are inevitable, but surely, they can be limited. When it comes to exams, practice papers help a lot in limiting the mistakes. Because mistakes made in practice paper can be easily avoided in the exam. Training the brain is very essential. Certified Blockchain Architect™ Practice papers give that simulation in which the brain needs to get used to the actual exam. Other than knowledge, there are many factors that can affect your performance in the exam. These include confidence, speed, understanding the marking scheme, physical and mental alertness and concentration, and more. Practice paper helps in all these aspects.
The more answers you get right in a practice paper, the more confident you'll feel for the examination. Also, you will know exactly how much time and effort needs to be invested in a different section of the question paper. Your brain will get trained to be at its highest potential for the duration of the exam. All of these factors can make a huge difference. Remember, your result does not reflect how much you know, but how much you wrote. Talent can only be judged if it translates well in performance.

100% Exam Pass Guarantee
Want to pass Certified Blockchain Architect™ Exam?
Learn More
Are you preparing for Certified Blockchain Architect™ Exam?
Take a Quiz